From a user's perspective, there are a lot of things wrong with this page: the headline isn't clear; the sign-up button is far too small; there is no alternate contact information and the field alignment is screwy on some browsers.
The biggest problem?  That's easy.  The radio buttons.  They are prefilled with colors (green and black) and it's not easy to tell what's what.  Did I click it?…  Did I not click it?…  Is that my answer?…  Is that the answer I'm supposed to give?…  Those are just some of the thoughts that will go through a typical user's head when they ask themselves "Have I seen it? Have I never seen it?"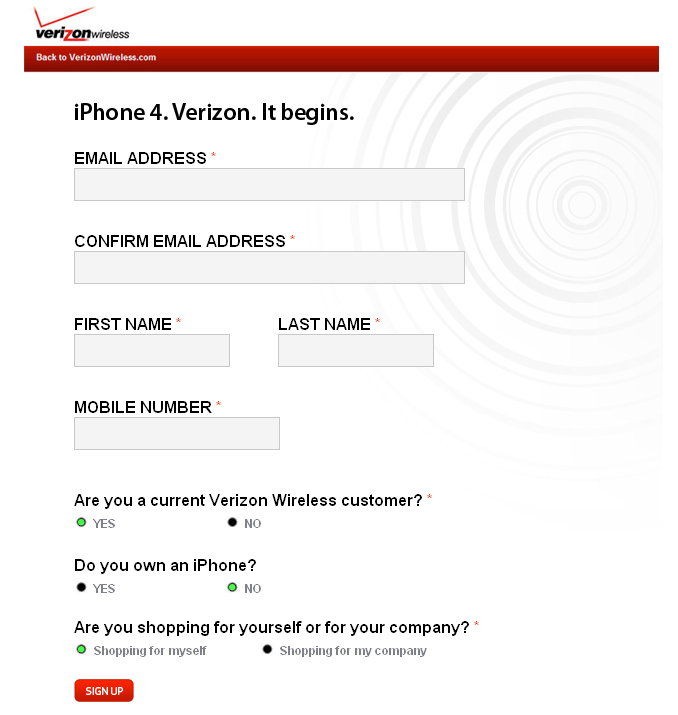 Will folks who really want to have the first Verizon iPhones power through this form no matter what?  Absolutely.  Is this a good way to set up YOUR forms?  Absolutely NOT.  Remember, just because a company is BIG doesn't mean that they know what they are doing.  (Hello Nordstrom and Mercedes.)
Interested in learning more about optimizing your web site forms?  Click here now for an excellent post on Six Revisions by Raphael Caixeta.