Shopping Nightmare on Elm Street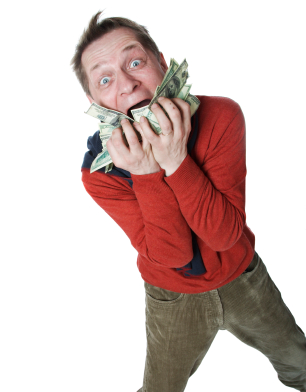 This is a guest post from Carole Ziter of Trigger Email Marketing.  Trigger specializes in abandoned cart programs as well as other trigger emails. 
Amy regularly uses the example of a supermarket when emphasizing the importance of user-friendly website navigation. She might say something like this:
When you go shopping in a major supermarket you know exactly what to expect – whether you're in your home town or visiting any US city. You know where to find things because each aisle has a big sign above it telling you what is there. You also know that the onions will always be with the oranges in the produce department and the milk will always be with the eggs in the dairy case.
This is absolutely true – UNLESS – the supermarket is remodeling. Our local Price Chopper is expanding its footprint to offer more products and convenience, I suppose. But, until the renovation is complete, it's a nightmare to shop there! Nothing is where it used to be except the original signs above the aisles, which no longer list the right products because they have been moved to another aisle.
And, I'm not the only frustrated shopper. Everyone is wandering around with puzzled looks on their faces combing the entire store in search of necessities they used to be able to locate in seconds. And, of course, no employees are ever available to offer assistance.
No doubt our new Price Chopper will be wonderful when it's finished. But, until then, they will be losing business to competitors. I'm going to buy my groceries at another supermarket where I can easily find what I'm looking for.  And, I'm sure many of my fellow shoppers will do the same.
This experience translates directly to the importance of clearly defined website navigation. Confuse customers and there's an excellent chance you will lose them. Only it will happen with lightning speed- as everything does online.  Savvy shoppers have no patience with websites that lead them on a wild goose chase or scavenger hunt. They have no time to decipher copy written in reverse type or wade through pages of irrelevant information.
They will frequent stores where merchandise is well-organized and easy to locate.  They will find a simple store directory more useful than a flashy billboard image.  They will appreciate a speedy checkout with only necessary information required.
What Amy always says is certainly true: 
User-friendly websites and supermarkets will never win beauty awards, but they will make shopping easy and efficient.
Too bad more online merchants don't take heed.
{Note from Amy:  I recently wrote a post called "Don't Move, Clean Your Damn House!"  The message is so applicable here.  If you haven't read it, be sure to check it out.}