Seriously Groupon.  I love you but really?   Didn't you kids watch Sesame Street growing up?  How much would it trouble you to alphabetize this listing?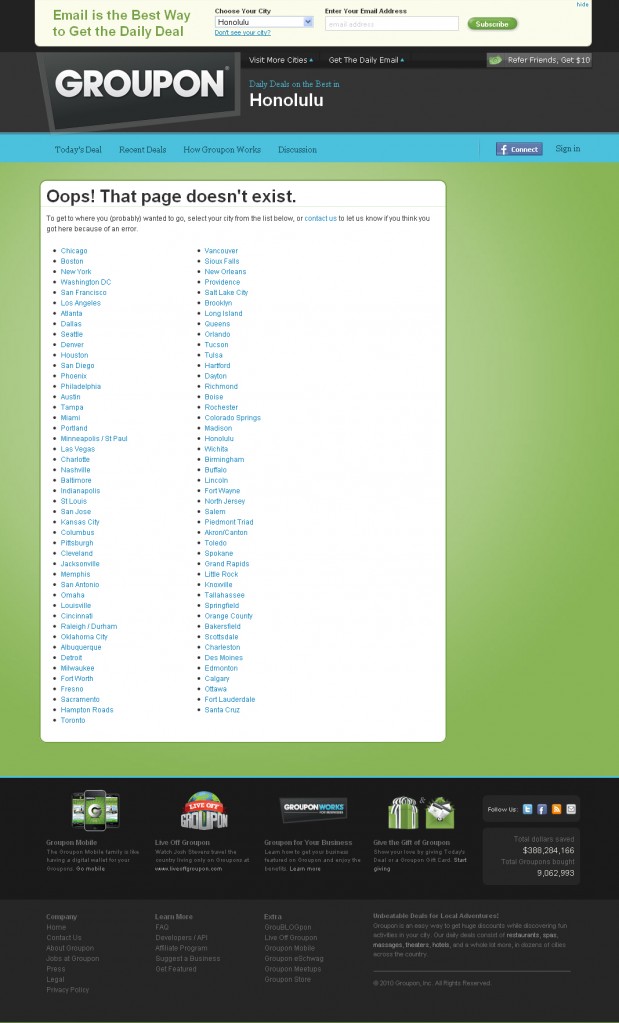 When someone doesn't find something on your site, it's YOUR fault, whether or not they are an idiot.
Pages, like the one above, tell your user that you can't be bothered to help them.  It's as plain and simple as that. 
Remember, whether you have an e-commerce site or a blog, navigation is over half your success online.
Sign-up today for our Thinking Inside the Box newsletter.  It's FREE and you can unsubscribe any time.  Did I mention it was FREE?