The #1 Key To Starting a Solid Relationship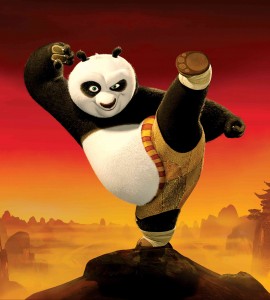 "So, now that I have your number, can I call you?"  The voice behind me asked as I was Frogger-ing out of the grocery store. 
First, you need to jump over the abortion protestors; then you must bolt around the pseudo-Boy Scout (River something) kids who charge $12 for a bag of stale popcorn that the very inebriated homeless person just outside the doors won't even eat.  After that you need to make your way over the crosswalk where the crazy drivers don't even stop for the traffic guards…  But I digress….
If only Trader Joe's had everything I needed for the dinner I was making, I thought.   I guess I should have gone to The Scary People Store.   It's a much longer drive and the cashiers do everything in their power to make you feel like a criminal for not bringing your own bags.  ("Even though you're 3500 miles away from home, you should travel with them in your suitcase these days," according to Gloria, the evil redhead whose line I always seem to end up in.)  But at least they don't require your phone number to checkout.
Lost in my own thoughts and my virtual video game, the footsteps behind me quickened.
"I got your digits off the keypad when you were checking out.  Imma gonna use'em."  The Kanye West wannabe exclaimed rather righteously.
"Go right ahead." I replied calmly as I kept walking.  It's amazing how many men use this exact same stalker-like strategy and think they're the very first one. As if. 
Awkward silence.
"Whose number did you use?" He sheepishly asked, the bravado fading fast.
I didn't answer.
I had to give Faux Kanye credit.  More than three quarters of the guys don't figure this part out while they're still in your vicinity.  (And yes, it really is much easier to use my sister-in-law's phone number than it is to watch the checkout girls fall over themselves trying to get me to sign up for a savings card.)
As I kept walking, I heard his phone sing.   Gotta love a guy who has a Pitbull song as his ring tone. 
I had reached my car so I popped the trunk, put the groceries in and started to get into the car.  Faux Kanye put his hand on the driver's side door as if he was going to block me.  "Imma gonna keep trying till I get you.  Then we'll go out.  Count on it."
I gave him my best mean-as-dirt glare (I am sure I looked like Po from Kung Fu Panda but it was all rather Angelina Jolie in my head), got in my car, and drove off.
As I was at the stoplight, it reminded me of one of the most important principles of online success.  (What, you thought this was the beginning of a love story?  Have you met me?  I mean really.)
Get the data.  Some data.  Any data.  But get something.  From a website perspective, it's an e-mail address.  If you're doing a lot of mobile, you want their phone number so you can text message them.    If someone comes to your e-commerce site, your blog, your Facebook page, whatever, your goal is to either get them to buy/do something OR at the very least, find out a way to communicate with them in the future.
A lot of sites ask for the e-mail address once at the bottom.   This is one of the BIGGEST mistakes you can make – asking only once and burying the capture box is a sin.  If you want to collect e-mail addresses, you've got to ask in every view (every screen that the user sees) and you should ask in a variety of ways.  For example, some people will sign-up for a FREE newsletter, others won't.   However, they may fill out a quick survey or a poll; register for a free webinar/podcast; or download a free white paper.)
Did Faux Kanye get MY number?  No.  But if my sister-in-law (aka the mother of the tiny terrorists) ever actually answered her house phone, he would have gotten a good place to begin. 
Chances are if YOU ask for them, you'll get real email addresses and real phone numbers which you can use for trigger e-mails, thrust e-mails, text messages, and more.    The start of a very good (and even more profitable) relationship.