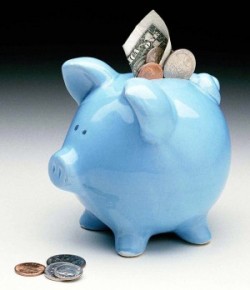 Facebook? Twitter? FriendFeed? Utterz? Social networking is all the rage. Everyone seems to want to know more about Web 2.0. That's especially unfortunate for traditional catalogers and direct marketers whose sites are still at Web .05
Here are the reasons:
These days, most businesses get more than enough Web traffic.
They just don't know how to convert it effectively.
And to mask their inability to actually enable people to easily add stuff to their carts and check out seamlessly, these companies send more and more traffic to flawed sites. Short term, it can be a great idea. Long term, it's destined to fail.
So what can you do to convert traffic without breaking the bank? Here are eight of the best tactics:
1. Employ a perpetual cart.
A perpetual cart stays with customers throughout the buying process. It consists of a cart icon, the number of items they have in their carts as well as the dollar amounts. If you have a good perpetual cart, you'll have a tagline that says "100% secure shopping guaranteed." If you have a great perpetual cart, you'll have links to view cart, save cart, print cart and e-mail cart. If you have a fantastic perpetual cart, a big, red "CHECKOUT NOW" button will pop up when there are items in it.
Perpetual carts typically work best in the upper right-hand corner of a Web site. However, the truth is the more perpetual carts, the better. The highest-converting sites use a second cart in the right-hand column — near the hot spot, which is where users scroll down — and one in the bottom navigation. Some sites are even featuring a perpetual cart in a fourth spot: the middle of the left-hand navigation.
2. Use several add-to-cart/buy-now buttons on each product page.
Many sites have one buy-now/add-to-cart button per page. Often, it's not on the first view; you need to scroll down to see it. Users see each screen view as its own page, so usually the more buy-now buttons, the better. In fact, some of the best sites have eight to twelve buy-now buttons per page.
Do you have a complicated product with color, size and delivery choices? If so, still use as many buy-now buttons as you can — when customers click the button, jump right to a central place where they can make their selections.
3. Use multiple visuals.
Search engines read text, but users see visuals. So the more pictures the better. Be careful, though: More pictures doesn't just mean one of those fancy-schmancy viewers to see things in a perfect 360 degrees. It means using silo shots, lifestyle pictures, spilled tiers and more.
4. Empower user reviews.
Web 2.0 gets credited with user reviews, but they've been around since the beginning. The good news is they're easier than ever to implement. If you want to show reviews but can't do them right away, use testimonials and/or pictures of your customers throughout the site.
5. Look closely at referring URLs.
Referring URLs show what sites users visited before they got to your site — this can often have the biggest impact on conversion. If, for example, you know someone is coming from an affiliate program, not a catalog, bury (or hide altogether) all your Ordering From a Catalog? (aka Quick Order) information.
It's valuable space you can use for something that better serves the user.
This works in reverse, too. If a customer is coming in directly with no referrer, or on a specific catalog URL, make sure something says, "Ordering from a Catalog" in the top navigation, left-hand navigation and bottom navigation.
Have a large plug (namely, a nonanimated banner) in the right-hand column, complete with a picture of your current catalog to go along with it.
6. Personalize your site.
This is yet another thing credited to Web 2.0 that's been around since before Al Gore invented the Internet. Personalizing users' experiences based on who they are or what they do works almost every time.
The biggest fallacy of implementing a dynamically personalized site is that you have to do everything all at once. You don't. If you can't offer a sidebar with what you think users should buy based on their past or intended behaviors, it's OK. Try something simple, like welcoming customers back in the middle column. It's OK to start small; just keep adding as you see it working.
7. Offer a recently viewed items box in the site's right-hand column.
This sounds-too-simple-to-work idea is one of the best things you can do on a shoestring budget. It gives users an easy, at-a-glance way to figure out what they've seen in case they want to go back to it. That's especially good for the more than 92 percent of adult users who aren't great at searching.
8. Employ the perfect checkout.
Don't reinvent the wheel. Dozens of companies have spent millions of dollars figuring out what works and what doesn't when it comes to carts. Steal from them liberally.