How To Make Things "Right" On Your Site…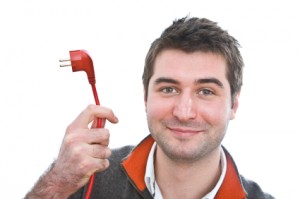 Ann Kennedy says: "Please tell me, Oh Web Goddess Extraordinaire, why do sites like Craigslist do well?  They're butt ugly and that's on a good day.  I just don't get it."    
First, I like the greeting.  I'm hardly a goddess – more like a jester – but since it's the nicest thing I've been called in days weeks months, I'll take it. Thank you.
Second, I'm not sure that this is the best question to start the year off with.  I am LOVING 2010 and getting a bunch of folks all hot and bothered about aesthetics may not be my smartest move. 
With that said, I get this question at least twice a day so here's the thing — and yes, it applies to every business — whether you sell penny knock-offs from Taiwan or luxury automobiles, your site will be MOST successful if it's functional.
Functionality is in the user's brains. (Yes, with an -s.)
Take the Fairmont Hotels, for example.  Last week, I stayed in three.   They are nice places and I enjoy a lot of their benefits (read: the Willow Stream Spas.)  However, from a business traveler's perspective, they suck.  Yeah, yeah, I know.  They say they have EVERYTHING that a business person needs but then when you get in the room, you find out things like there is only one outlet underneath the desk.  Even more horrifying, one plug has already been taken for the light.   So, you end up plugging the computer in one place and your cell phone, iPod, Kindle, and other stuff in multiple places, halfway across the damn room.  
Compare that to the Hampton Inn.  They have a boatload of plugs – and usually at least one extension outlet near the desk.  Their internet is wireless (as opposed to a lot of the luxury hotels) and FREE (not $14.95 per day!)
Are Hampton Inns as pretty as Fairmonts?  Not in this lifetime.  But sometimes you don't want pretty, you just want to get the job done…. 
Getting the job done is where sites like Craigslist come in.
Remember, you don't always need to be first or the cheapest when it comes to web stuff, you just need to do it right.  And "right", like functionality, is determined by your users.
The first 4 tried-and-true steps to making your site functional…
Make sure you have action directives in every quad of every view.   Action directives tell people what they are supposed to do on your site. They also make it clear as to whether your site is a library or a bookstore.
Add an e-mail sign-up to the top of the lefthand column. Everyone knows that capturing e-mail addresses has lots of benefits. What folks may not know is that when users give you their e-mail, their AAUS tends to increase and be more balanced.  In other words, they drill the right number of times per minute.
Speed is a deciding factor for the majority of users.  In fact, it's one of the top three reasons why someone stays on your site.  Make sure your load time is quick and easy.  There are still far too many sites where you have to wait for the page to load.  (Very 2001, not 2010.)
Personalize the site with as much information as you can.  This includes not only "Welcome Charles"-type personalization but utilizing specialized landing pages, recently viewed items/articles, whip-its and catfishes, etc.