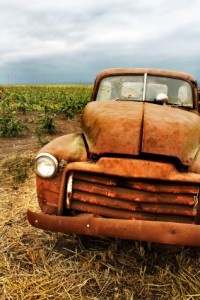 Jen L. writes "Three weeks ago, I watched you fight with Mack Collier and Wilson Ellis on Twitter.  The guys were insistent that comments were very important and you said they were overrated and misleading.  You promised that you would write a blog post about it but I have checked your blog a few times a day ever since and I haven't seen anything.  I am sure you are very busy but when are you going to get to this?  I don't mean to be rude but I am desperate. I am the social media director at one of the  biggest engineering firms in the world and my review is in July.  I am pregnant and my husband is recently unemployed so I really can't afford to lose my job but I am afraid that I am going to get fired because I have not reached the blog metrics that I set out for myself.  I got the Facebook likes and Twitter followers (that was easy) but the partners think 'Twitter is stupid and that Facebook for B2B is a joke.'  They are obsessed with blog comments and say that they've spent a lot of money paying for posts (we use freelancers to help write our posts as the concepts are very technical and the engineers aren't very good writers.)  Whatever you can do to help me would be most appreciated.  Thank you very much!"
Jen, you sound like a country song.  You just need a dying dog and a rusty pick-up truck!
First, Wilson Ellis is a woman named Debra (her company is called Wilson Ellis Consulting) and Mack and I go at it about just about everything.  He's from Alabama and I'm from Vermont (thus a Yankee) and he's still fighting the war.  (Just kidding.  Well.  Sort of.)  Hopefully they'll both comment below (yes, I realize the irony of that statement.)
I think blog comments are VERY overrated.  "Social media experts" act like they are the be-all-end-all but personally I think they are insignificant for many (not all, but the majority of) companies.
If I ran an SEO blog, I'd expect comments from my peers and MAYBE a few clients.  However, if I was in charge of a blog for plumbers, I would NOT expect any comments. Plumbers are going to be out fixing sinks and such all day long, they are not going to be sitting in front of their computers waiting to weigh in on clogged toilets and whether or not industrial Drano is environmentally friendly. 
You need to know your audience.
Kevin Hillstrom of Mine That Data (@minethatdata on Twitter) is unequivocally one of the best bloggers (and most prolific) I know.  He writes every day and his stuff is ALWAYS solid – not throwaway "I believe the sky is blue, do you feel the sky is blue too?" garbage type posts that a lot of the A-listers kick out.  (I am partial to Kevin's Glieber's stories mostly because they're fun and I can actually understand them!)  According to Kevin, 80% of his posts get ZERO comments and the ones that do get comments are "pedestrian or controversial!"  He sells three times as many books (this is my favorite) per post as he gets blog comments per post.  (SELLS as in directly makes money!)  Till recently, Kevin got 70% of his business from his social media efforts and I believe all but 1% of that was from his blog.  In other words, Kevin  makes the big bucks from his blog WITHOUT m/any comments.
Social media people like to talk about community and how important it is.  Many of them believe that if you build a community you may eventually get business out of it.  That's often (although not always) true.  However, it's BS that if you build it they will just come.  It takes time and effort and even if you do put in both, it may not be worth it to you.  In other words, you can't take this whole "listening is the new black" social media people spew literally from a balance sheet perspective.
Take me for instance, I'm the world's WORST blogger and I feel that if I REALLY worked at it, I could probably get 25 comments per post on average.  However, of those 25 comments, my potential for business would be $0.  Yes, ZERO. ZIP. ZILCH. NOTHING. NADA.  It's possible that I'd get referrals that would lead to business but I have no confidence that I'd get any direct work from it.  Why?  Because the people who hire me don't typically comment on marketing blogs.  (Think this is too broad of a statement?  Study the top 10 players in your market and figure out who is commenting – is it your clients?  Competitors?  Students?  Vendors?  Both?  None?)
Does that mean blogs shouldn't have comments?  There are actually several good SEO reasons to NOT have them but if you position them properly, there's often no harm in allowing them.  With that said, I don't think people should set up getting blog comments as the sole measure of success.
For example, Jen, you said you've seen my blogs a couple times a day for the past three weeks – which means you've seen my blog at least 30 times and have never left a comment.  However, you did send me an email.  So if someone was measuring me based on blog comments, I'd get a whopping F.   However, if you were evaluating my success based on good leads, I'd get a better score.  I'm not listing your company name out of respect for you, but your company would be a good client for us, especially if I could convince you to develop a trigger email program.  If we put you in one of our aggressive follow-up programs, there's a big chance we'd convert you, and your email would result in a sale.   That'd result in at least a passing grade.  Give me several of those and I'd have an A+!
So, what should you do?   Look at the metrics that matter.  For a blog, you should look at your visitors – you should study how many of them come back again and how many of them take some sort of action.  Those are two of the MOST important metrics – repeat visitors and adoption-to-action. (Sadly, very few people measure adoption-to-action and EVERYONE should.)  Look at how many of them sign up for your RSS feeds, email program or whatever else it is that you offer.  Every important action that the user could take – for example, filling out your lead form – should be tracked. 
Should you track your comments?  Sure.  If they're important to you getting business or whatever it is that you're blogging for.  I have a client who posts technical support information to reduce customer support calls.  They track visitors and they do in-depth tracking on what pages and products are most popular so they can improve their front-end service. 
What other things can you do to increase activity?  There are lots of things you can do.  For example, you could get people to sign up for your email list by offering some sort of incentive.  Social Media Examiner offers a FREE Facebook Marketing Video Tutorial.  Neil Patel from QuickSprout offers a free guide with 13 simple business strategies.  John Chow offers a free ebook. I have a section on my blog called Ask Amy where users can submit whatever pressing internet-related questions they have.   There's no limit to the number of things that you can do, so do as many as you can to determine what works best for you.
Focus on the things that you can do that will make you money or get you to your end goals.
My recommendation to people who've promised lots of comments and can't deliver is to readjust your metrics.  If you really MUST get comments in the short-term (before you change your metrics), you'll read all sorts of bogus advice like "comment on other people's blogs and they'll be sure to reciprocate."  That sounds great in theory but my (and many others) experience is that it doesn't work in practice.  And even if it did, it's not very predictable. 
So, I'd recommend being MUCH more aggressive about soliciting them, i.e., asking people via Twitter DM or through email, for example.  (I've just killed about 20 social media people with that blasphemy, er, recommendation.)  You can also offer prizes – sweepstakes and giveaways really do work. (Yes, even in B2B.  You just need to offer something REALLY fantastic so the visitor will be compelled to click.)  You can also proactively solicit tips from your users – this works in all sorts of unique situations – and then use them in a blog post.  Don't forget to respond to all the comments – if nothing else, that will double your comments!
Have other suggestions for Jen?  Put them in the comments below.  Have questions about your own blog that you don't want to put in the comments?  Send me an email: info@amyafrica.com.
P.S. I'm not going to lie, it can suck to have a blog that doesn't get comments.  You spend a lot of time writing posts and then you get nothing but CRICKETS.  Sometimes it's demoralizing.  However, I can name at least a half a dozen popular bloggers who get dozens (sometimes hundreds) of comments and are REALLY struggling for business. (Translation: they don't have any.)  In fact, if it weren't for their speaking efforts, I don't think they'd have any incoming money at all.  (At this point, Verizon doesn't accept Atta-Boys and Amens.)  Comments don't necessarily correlate to money.  They may.  They may not.  Figure out what's right for you.
P.P.S.  Why do I have comments on this blog? I test doing them on and off.  For me, they do not matter in terms of business and I do not measure them whatsoever.  I like them because once in a while I get to see a friendly face (hello James Fowlkes and Michael McCormick.)  When I reformat this blog, they'll likely be gone.