You Don't Know What You Don't Know…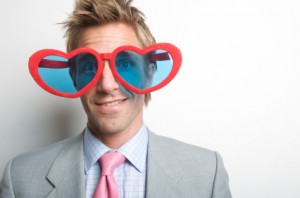 Imagine you are an old Iranian man living in a tiny, dilapidated, one room shanty, smaller than the size of an American closet.
You are very, very poor and live on little — perhaps a couple of vegetables from your meager, one-row garden and a twice-a-year splurge of canned beans.
Your rich uncle comes to town.  He has oodles and oodles of money.  Fancy clothes.  Fancy cars.  Fancy houses. 
He spends more on a meal than you spend on food for a year.
For dinner, you serve him all the vegetables from your paltry garden and a can of beans – your entire allotment of food for the next ten days and the beans you were saving for your birthday.
In Farsi, this gesture  is called tarouf.  In English, we don't have a word for it.
Sure, it could loosely be translated as an "offering" but that's not really what it's about.
You could also say "chicken on Sunday, feathers for a week" but that's not really what it is either.
Both of those things work around the word, but they don't define the word itself.  The word tarouf remains lost in translation. 
It's sort of like when you go to the doctor.  The doctor tells you that your labs are fine and your blood pressure is good.  Thus, nothing should be wrong with you.  You know in your gut that there's something terribly out of sorts but you listen to the doctor as he knows best.  After all, he went to Harvard Medical School and did two back-to-back fellowships at the Mayo.
Of course, there is a good chance that there is indeed something wrong with you — the doctor just doesn't see it because he only sees you through his doctor-colored glasses — through what he has learned and what he knows to be true. He doesn't have a word for what's wrong with you so to speak. 
As marketers, we spend a lot of our time putting things into buckets — separating this from that.  We rationalize that we are doing the right thing because we are "looking at the numbers" and the numbers never lie.  However, we also assign things that aren't always the case….
There's not a week that passes by that I don't hear "We only send emails twice a week because that's all our customers want" or "we don't use pop-ups because everyone blocks them" or "we don't need to tell people our guarantee because they all know it."
Yeah?  On what planet?
I mean really.
Just because you personally don't want more e-mails or you don't like pop-ups or your guarantee is tattooed on your forehead doesn't mean that your users feel/are the same.
As my dear friend, Grace Cohen, says:  "You don't know what you don't know." 
There are words out there, like tarouf, that are not yet in your language and there are things out there that your users do that you haven't yet assigned a bucket.  Just because you haven't recognized them doesn't mean they don't exist.
The companies who do best online (in terms of profitability, not necessarily in number of Twitter users or Facebook fans) are the ones constantly looking for new words and new definitions.
They put aside their own preconceived notions about what works and what doesn't.  They test new things.  They backtest old things.  They don't automatically say "we haven't tried it but it won't work." 
They take off their glasses — and put away all their biases — in a quest for meaningful learning.  In search of, well, tarouf.