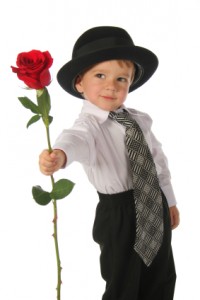 Valerie Vince-Vaughn writes: "My boss heard you speak and now he is your biggest fan. Personally I think you are way too against social media to be respected. Do you think it's your age?  Your bio says you've been doing this for a long time.  Maybe you're just out of touch?"
Dear Valerie –
Out of touch?  I'd say that hyphenating a name like Vince-Vaughn may be a case of pots and kettles, but there's a benefit to being ancient, one of which is you better learn to ignore the idiots.
There's no doubt that I am a social media skeptic.
Yes, I endorse things like marketing with videos, using ratings and reviews, and even advertising on Facebook  but from a social media purist (cough) perspective, I imagine I'd be perceived as against it.
Why?  I am a realist.
I know that not all forms of social media are created equal. 
Nor is social media right for everyone.  For example, if your site completely sucks and you couldn't convert your own mother, driving a bunch of traffic isn't necessarily going to make you an overnight success.
For the past couple years, social media "experts" (most are about as skillful as a surgeon with tremors) have been telling us that social media is the second coming.  According to many of them, it's right for everyone, every time, everywhere and if you don't jump on the latest and greatest sharing site immediately (hello Quora), you'll be sucked up by the blackhole of death in exactly 2.2 seconds.
Here's the thing….  There are pieces and parts of social media that will work for you but they will NOT all work for you, no matter how much money you put into them.
Take one of my closest friends for example.  He is a mucky-muck VP at a $500+ million company.  Last year, he spent over $500K on social media with three different outside consultants before he hired one that told him exactly what I've been telling him (for free) all along.  Their audience wasn't using Twitter or Facebook.  Sure they had over 5,000 fans and followers between those two properties, but very few of them were active.  (When they really dug deep into their stats, they found that only 17% of their Twitter followers tweeted more than once every two weeks.)
You can't scream at a rose to force it to bloom.  Well, you can, but you'll waste a whole lot of time screaming and it's an exercise in futility. 
A rose blooms when it's ready.
If you want to use social media efficiently, figure out where your customers are.   Don't determine where you want them to be – find out where they are now.   Talk to them there – on their turf.
If they're not actively using Facebook, no matter how much you try to promote Facebook through your e-mails and sharing tags on your site, it's not going to make a whisker of difference.  Yes, you may increase your like/follower numbers but last I knew, those weren't accepted at financial institutions.
On the flip side, you can decide that you don't care about your users at all and just develop your social media program for the SEO benefits.  (And yes, I am a VERY big fan of this particular strategy.)  Michael Gray (@graywolf on Twitter) recently had an interesting blog post about this and just today,  Jennifer Sable Lopez (@jennita on Twitter) wrote the Social Media Marketer's SEO Checklist on the SEOmoz blog.   Both are worth reading.
So Valerie Vince-Vaughn, am I dated?  Perhaps.  But so is money.